WELLNESS & BEAUTY

9 Muses Hotel Skala Kefalonia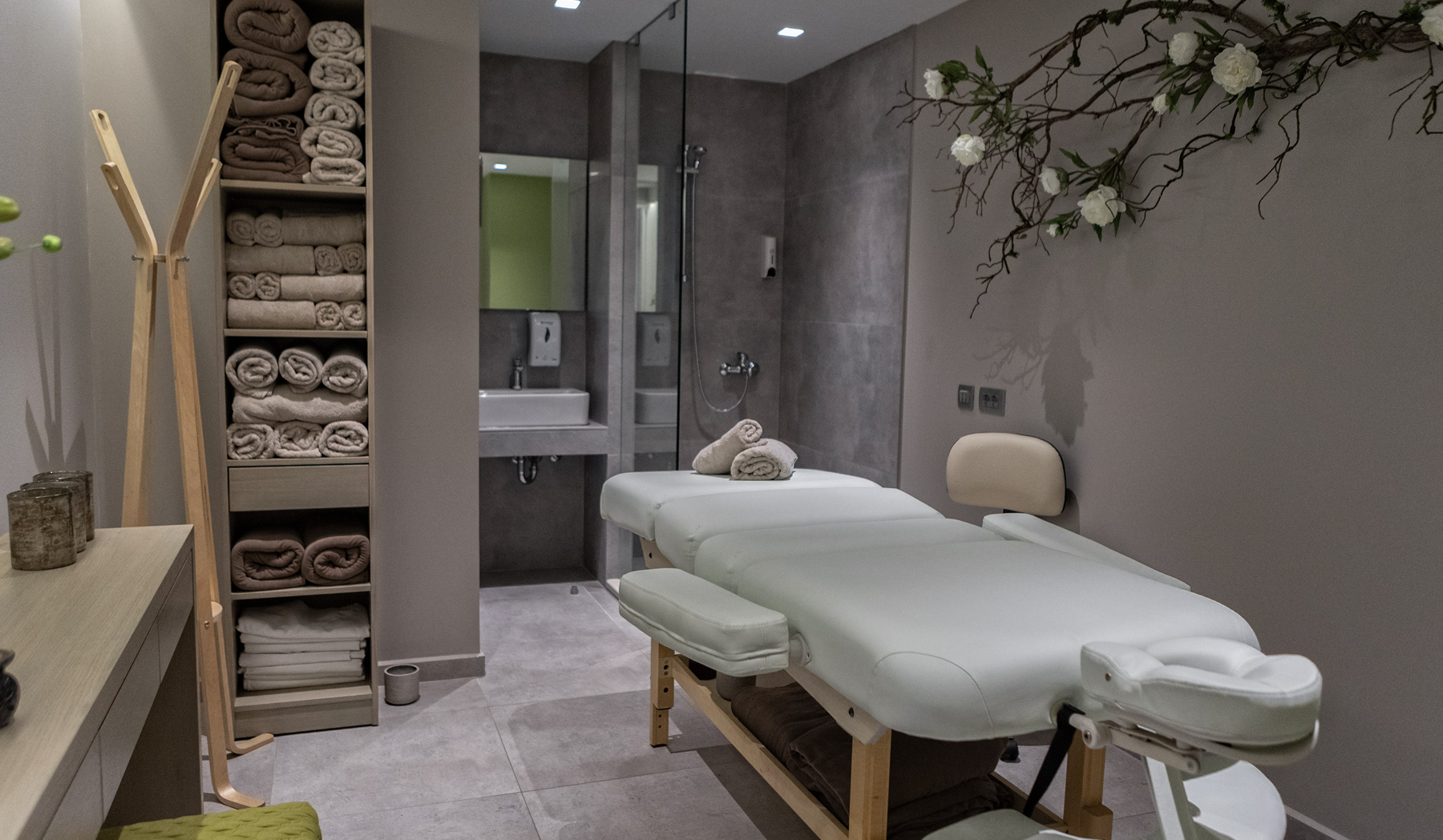 BEAUTY TREATMENTS & MASSAGES
Treat yourself with our relax and beauty programme
MASSAGE TREATMENTS
RELAXING MASSAGE: 60min 40€
With a gentle and graceful technique this massage eliminates body and mental stress and brings you into a relaxed and refreshed state. This treatment enhances blood flow and circulation specifically to large muscle groups, without causing any discomfort.
BACK MASSAGE: 30min - 25€
Targeting the upper body, this treatment recharges you in 30 minutes by releasing chronic muscle tension in problematic areas such as neck and shoulders. Pressure may vary according to what is requested.
DEEP TISSUE MASSAGE: 60min - 55€
Slow and steady, yet deep techniques, which aim to relieve build-up knots and aches. This treatment applies firm pressure and works on the deep layers of muscle in your body. Helps achieve a more active body and mind for better overall well-being.
AROMATHERAPY MASSAGE: 60min - 60€
With the use of essential oils, this therapeutic massage helps relieve anxiety throughout the body and muscle tension, improving mental and physical wellness. Your choice of essential oils includes: vanilla, lavender, bergamot, sandalwood and orange.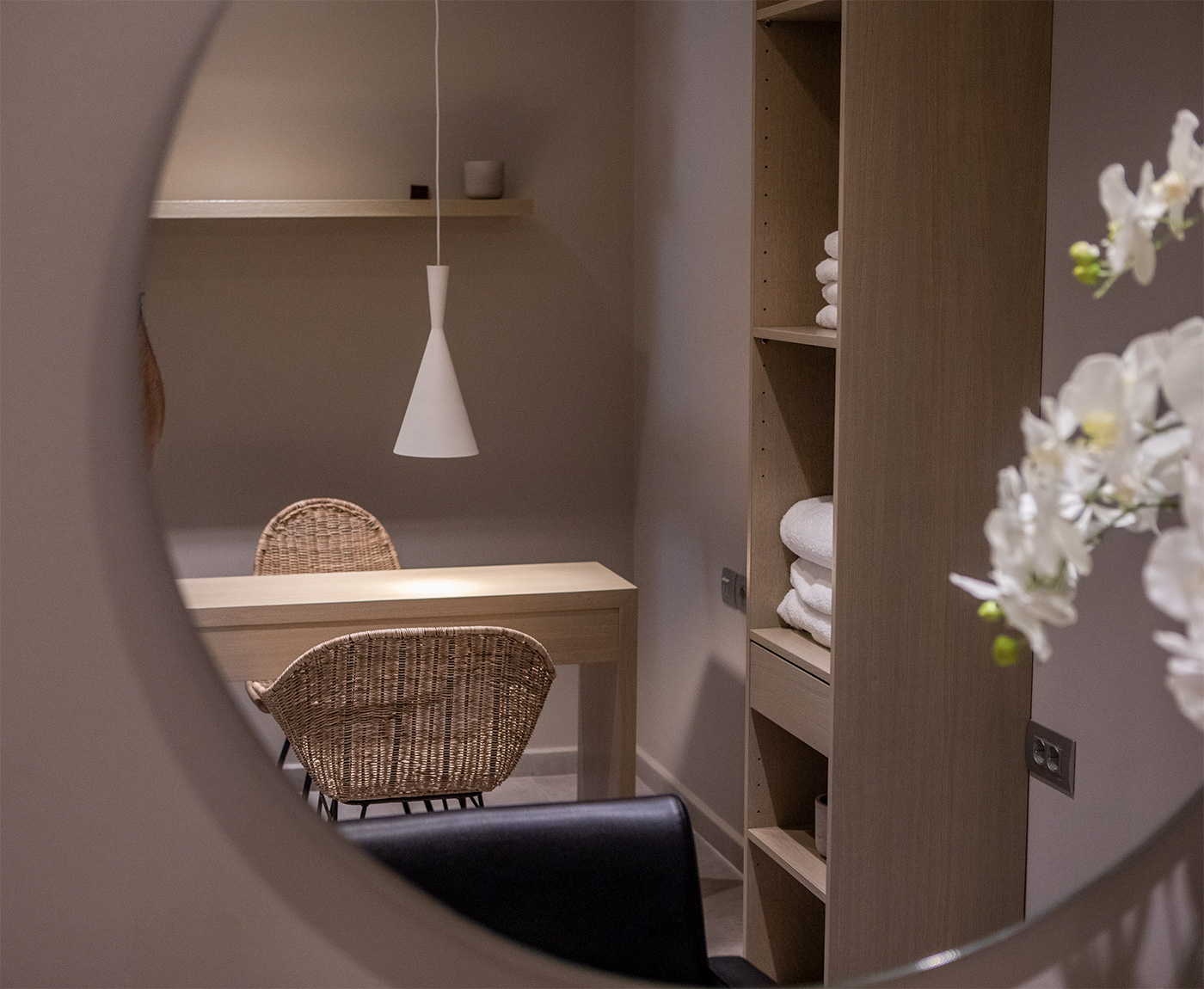 HAIR SERVICES
Haircut - 30€
Blowout - 35€
Styling - 50€
NAIL SERVICES
Manicure - 30€
Pedicure - 40€
Shellac manicure - 40€
Shellac pedicure - 50€
Spa mani & pedi - 70€
Acrylic - 70€
THE GYM
Stay in top form during your holiday
Our new complex also includes a gym, with a cardio and weight machine room for exercising and staying in shape. With free and open access, you will find the necessary equipment for running, weightlifting and specifically, for toning your body & soul while staying at 9 Muses Hotel.